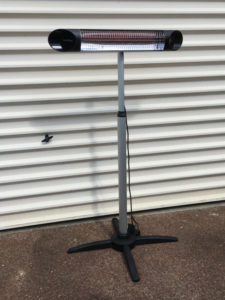 Check out the new Blaze outdoor heater with remote control of heat output.
Hardwire to your wall or ceiling or purchase an elegant foldup stand to make the heater a truly stylish addition to your deck
The heater head can be removed for easy storage, and the stand folds up so the unit can be easily packed away and quickly assembled if required using just one nut.
Fully weatherproof. Alloy construction. Awesome!