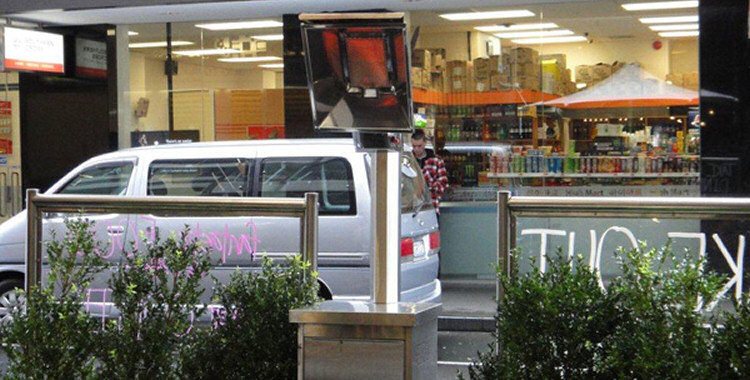 Heatmax NZ is the leading importer, manufacturer, and distributor of a range of outdoor heating products. Vastly superior in design and efficiency, outdoor heaters from Heatmax NZ include gas and electric strip heaters, offering heating solutions for indoor, outdoor and industrial entertaining areas and workspaces. Our heaters operate on radiant heat, the most cost-effective heating method available with the most consistent heat output.
Cost Effective Radiant Heating Solutions
Your outdoor areas don't need to be dependent on the weather. With the range of outdoor heating solutions from Heatmax, you can enjoy comfortable, clean, and efficient outdoor living or entertaining all year round. Explore our range of the leading outdoor heaters NZ wide, or contact us for a tailored heating solution that suits your needs.
| | |
| --- | --- |
| | Operating on LPG or mains gas and constructed of heavy-duty stainless steel, the Heatmax gas patio heater is a state of the art product, superior in design and efficiency to any other portable heater currently on the market. [More…] |
| | The slim, simplistically designed electric panels provide comfortable heating for undercover or partly covered alfresco dining spaces, BBQ areas, patios, courtyards, verandas and balconies. [More…] |
| | With their warm glow, Infratech energy efficient electric heaters not only look warm but feel warm. They can be wall, ceiling or flush mounted for design appeal, and allow for safe mounting. [More…] |
| | Overhead radiant gas heaters are wall-mounted to make use of piped natural gas, saving valuable floor space while providing comfortable radiant heat directed with reflectors where it is needed. [More…] |
Ask us about the perfect outdoor heating solution for your home or business!
We would like to hear from you. If you have any further questions about our outdoor heaters, please send us a message by filling out the form below. We will get back to you as soon as possible.