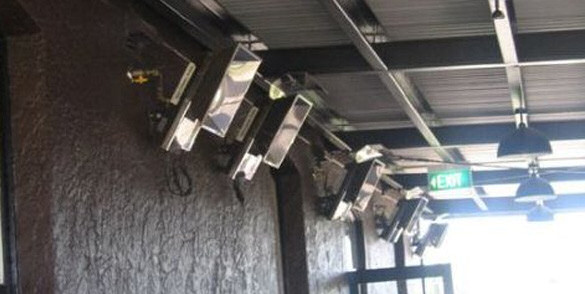 Heatmax overhead radiant gas heaters are wall mounted to make use of piped natural gas. They save valuable floor space while providing comfortable radiant heat which is directed with reflectors to where it is needed. Radiant heat heats objects and not the outdoor air which blows away.
Heatmax overhead radiant heaters are manufactured from heavy duty stainless steel and have built-in heat shields. They are intended to be mounted 2.5 to 3 metres from the ground.
Unlike many gas heaters, they are economical to operate, using a fraction of the gas, and produce no harmful emissions.
They are an excellent and responsible choice for heating decks, patios, verandahs and indoor non-residential spaces.