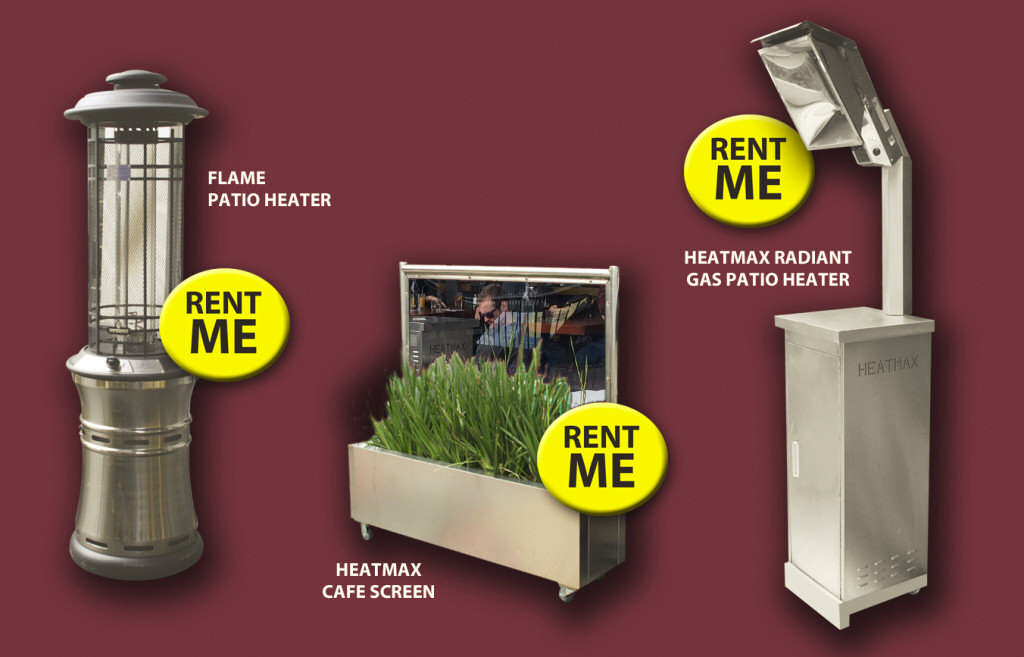 If you are looking to conserve funds within your business, then the fully tax deductible Heatmax rental plan may be the solution.
Heatmax radiant gas patio heaters and café screens are available for monthly rent, long or short term. Heatmax NZ also offers overnight rental of the portable gas patio heaters. With 40 hours of burn time from a 9kg gas bottle, there is no danger of running out of gas part way through a function and the cleanburning heater can be used under cover with no harmful emmissions. No dangerous or unsightly cords.
Heatmax NZ works closely with Mata Gas, who are able to offer a highly efficient regular gas bottle swap at the cheapest prices available. There is no need to be at the mercy of gas companies offering high consumption rental heaters.